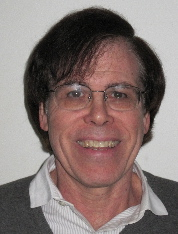 Dr. Raymond Knight has been teaching at Brandeis University since 1971, and he is currently the Mortimer Gryzmish Professor of Human Relations. For the last forty-four years he has been doing research on psychopathology; for the last thirty-seven years he added research on sexual aggression and various aspects of antisocial and psychopathic behavior, and for the last four years he has been studying bullying.
He has over 100 peer reviewed journal publications in the areas of sexual aggression, psychopathy, schizophrenia, and bullying, and over 35 published chapters on these areas. He has served as president of both the Society for Research in Psychopathology and the Association for the Treatment of Sexual Abusers. He is currently on the Executive Boards of the Society for the Scientific Study of Psychopathy and the Massachusetts Association for the Treatment of Sexual Offenders. He has been honored with awards for his teaching, his mentorship of students, and his research contributions.
His current research focuses on the Multidimensional Inventory of Development, Sex, and Aggression (MIDSA), a comprehensive, contingency-based, computerized inventory that assesses all domains found important in the treatment and management of sexually aggressive behavior. The MIDSA gathers extensive data on the the developmental antecedents that contribute to the onset and continuance of sexual and aggressive behavior. The MIDSA is both a clinical and a research instrument.